I wanted to make a wreath for my front door for the 4th of July and I couldn't decide what to make! So I decided to hit up the internet for Ideas. I couldn't believe how many different patriotic wreath ideas that are out there. There are wreaths made from all different kinds of things and I love what people came up with. I hope you enjoy looking at this patriotic eye candy.

1. Pom Pom Wreath from Krafty Cards Etc.



2. Chevron Burlap 4th of July Wreath from Craft Remedy



3. Vintage Card Wreath 20 North Ora



4. Thrifted Tie Wreath from Hometalk



5. Pinwheel Wreath from Fleece Fun



6. This one I found on Etsy from Lizzy Designs.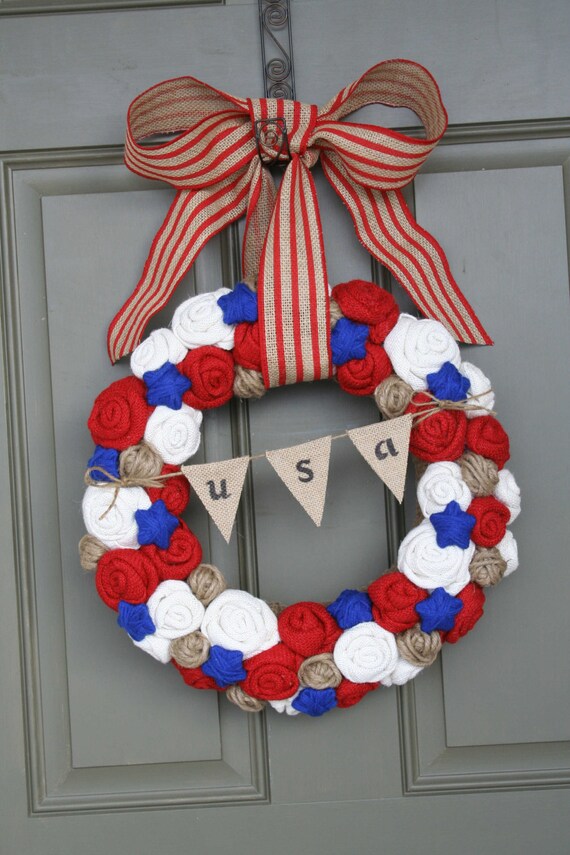 7. I think this is such a creative use of mason jar lids. Click here!



8. I love this Felt Flower Wreath, This one I also found on etsy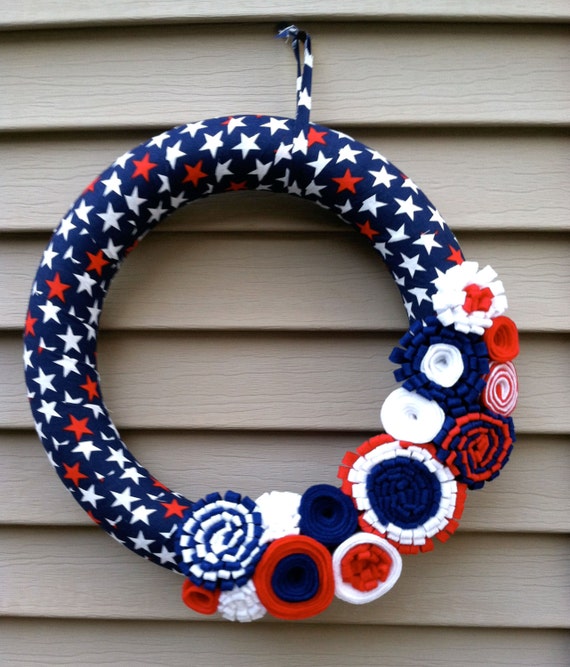 9. Tulle Wreath from Gillerlain



10. This one is from Bam Bam Wreaths I like the cute ribbon and greenery.



11. I love the simple use of silk flowers in this patriotic wreath! Click here!



12. I just love this branchy star wreath. I found it on etsy too, but it is just eye candy for me. Click here!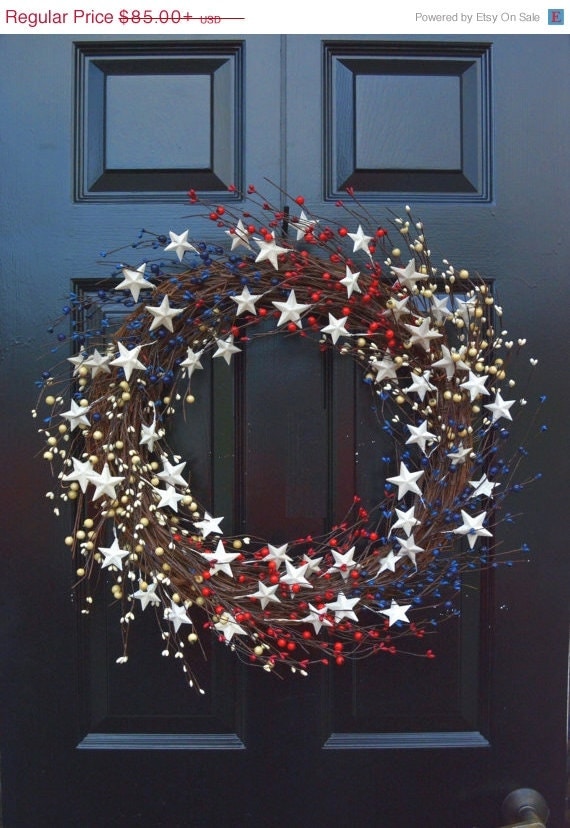 13. This baseball wreath is so fantastic from Shannon Makes Stuff. It is so clever how she tied baseballs into the wreath.



14. This cupcake liner wreath from the Gunny Sack blows me away.



15. I love this cute burlap wreath I found on pinterest. I have seen so much cute burlap at the stores lately and this would be the perfect craft to make with it. Click Here



16. I like this paper wreath from House Wife Eclectic It is so fun.



17. This Patriotic Bow Wreath is to die for from Bomb Shell Bling



18.Landee See Landee Do created this amazing wreath made from Ribbon



19. I found this fun wreath on pinterest. I love how it is made from ornaments! What a clever idea! Click Here



20. This wreath is made from those tiny toothpick flags!! It's made by Crafts Unleashed



21. Here is a wreath made from Bandanas from Girl in the Garage



22. This wreath is made from cute paper straws. You can't really drink out of them super well so you might as well craft out of them because they are so stinking cute. Idea from The Project Corner




23. This Wreath is entirely created from Flip Flops!! Momma D and Da Boys



24. Naptime Crafts created a fun wreath by wrapping yarn around a form.



25. I like this paper tube wreath from Blooming Homestead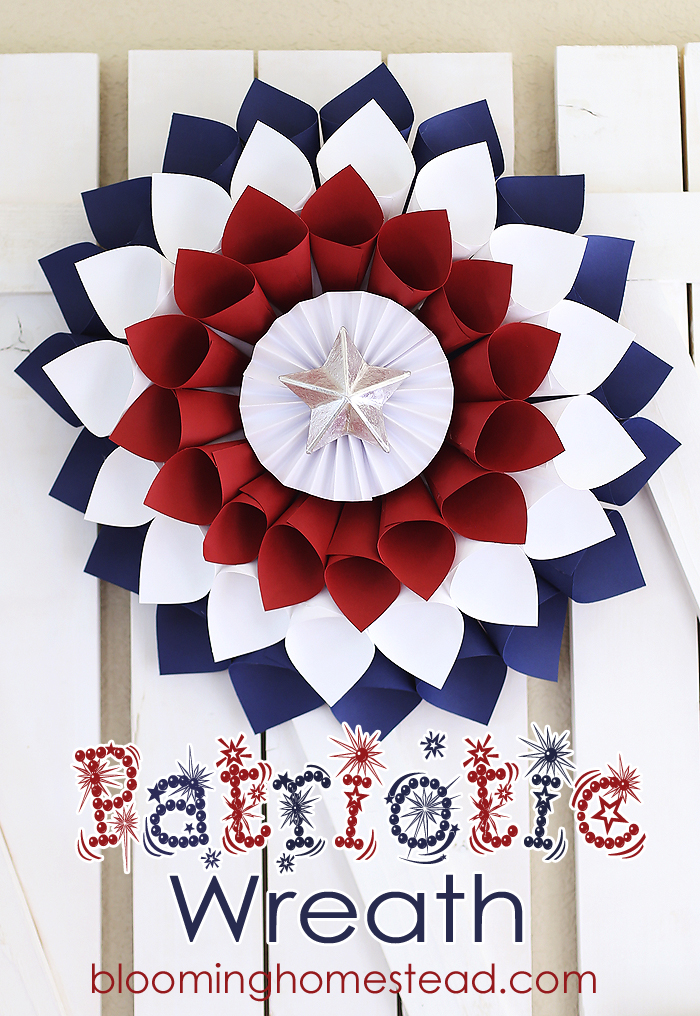 26. I like this fun Clothes pin wreath from Pin Tried It



27. Naptime Crafting created this adorable wreath tutorial



If you don't feel like making your own patriotic wreath, here are several wreaths you can just buy on Amazon. They are super cute and would make a great door decoration. They have a whole bunch but here are my favorites.

28. This Americana wreath is made from dyed pods.



29. This twig wreath is super cute!



30. This heart shaped wreath is made out of thin slices of wood coiled up to look like roses. Very fun!



31. This red, white and blue summer door wreath would look amazing on anyone's front door!


Thanks for visiting redomom.com! Feel free to check out my other posts while you are here!